Your school might ambitiously recruit potential students and drum up interest, but can your admissions seal the deal and get students to commit? Even if the rest of your college is hitting all the marks, you will need an efficient admissions department to keep growing.
Through ongoing support and software training, you can ensure your team stays ahead of the curve. Keep reading to learn about the all-too-common pitfalls your college can avoid with the right tools.
Avoid Alienating Applicants
Imagine being in a student's shoes. You've researched your program and can't wait to start. But time keeps going by, and updates on your application status are few and far between. Your excitement is gone, and you're stuck wondering if your application is dead in the water. Is this really an institution you want to join?
It only takes one roadblock for a student to back out of committing years of their life to an institution and look elsewhere. It's a big decision, and this problem interferes with applicants all the time. 
Now imagine that same scenario but change one key element: this time, their admissions staff has the support and training needed to handle the workload. They consistently keep you updated, and your application goes through without a hitch. On your first day, you walk through the doors with excitement.
That's a school you'd be proud to join. 
Sets Up Staff For Success
Education is constantly evolving, and your school must adapt to meet new challenges. If you lack ongoing software support, you're setting your admissions staff up for failure. 
The staff member who is stuck doing repetitive, monotonous tasks for hours will occasionally slip up. But then the entire department has to deal with the ripple effects of an avoidable mistake.
Does this feel all too relatable? Providing your staff with admissions software support eliminates drawn-out tasks that can be done in a couple of clicks. You're setting them up for success so they can devote their energy to the areas where it's needed most.
Real-Time Problem Solving
If your staff is constantly trying to put out fires (figuratively, we hope!), something is wrong. Some days don't go as planned, but it should never feel like a never-ending emergency.
Ongoing support and training for admissions software give your staff the tools to quickly solve problems when they arise. You can turn emergencies into tiny bumps in the road that get smoothed out right away. Their morale shoots through the roof when your staff feels ready for each day.
Your Path To Long-Term Growth
If your school needs admissions software to attract the best students, EMPOWER can help. From installation to ongoing support, we're with you every step of the way. Contact us today to give your college the upgrade it deserves!
Learn More Today!
Are you ready to learn more about EMPOWER and the many services we can offer your school?
Contact us today!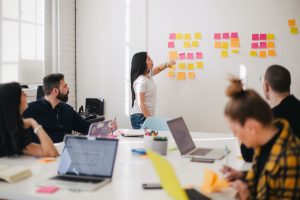 Data is a powerful tool that guides strategic planning, enhances student outcomes, and drives institutional success. One area where data analytics is making a profound
Read More »
Modern student record systems play a major role in supporting student success, which is the top priority for college leaders. With the rapid development of
Read More »
In today's rapidly growing educational landscape, colleges face numerous challenges in managing and organizing their campus information. A cloud-based campus information system has the ability
Read More »