Financial aid is a complex aspect of running a school. Not only does it affect your students and staff, but it requires outside resources and communications to run smoothly. Without the right financial aid software, your school is wasting time and resources. At EMPOWER, we've created a Student Information System that boasts financial aid software to benefit everyone, including community colleges. Here are a few ways that we make financial aid easier than ever.
Financial aid has government, private, and institutional loans all with their own complexities and processes. Without sufficient communication and processing between each of these areas, your financial aid department can get bogged down with errors. Our financial aid software gives you the infrastructure your community college needs to keep these processes moving operating at maximum efficiency.
Peace Of Mind For Students
Financial aid is often a make-or-break issue for many students when choosing the right school for them. If there is ongoing confusion, or slow processing, or anything else that affects their financial aid, they are likely to find a new college. Our financial aid software helps alleviate this anxiety and gives students peace of mind that their financial aid will be handled accurately, on time, and with care. 
There are many moving parts when handling financial aid. Billing, loans, student tracking, financial aid forms, the many different versions of financial aid itself–the list goes on. The financial aid software included in our SIS can perform all of these functions under one roof with one accessible system. This saves your staff a significant amount of time to ensure your school is more productive than ever.
EMPOWER is here to give your school the boost it needs to operate at its full potential. With a student information system that boasts better software and support, we provide assurance your school is in good hands. Contact us today to learn more about how we can upgrade your college!
Learn More Today!
Are you ready to learn more about EMPOWER and the many services we can offer your school?
Contact us today!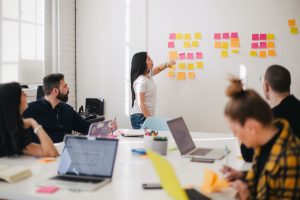 Data is a powerful tool that guides strategic planning, enhances student outcomes, and drives institutional success. One area where data analytics is making a profound
Read More »
Modern student record systems play a major role in supporting student success, which is the top priority for college leaders. With the rapid development of
Read More »
In today's rapidly growing educational landscape, colleges face numerous challenges in managing and organizing their campus information. A cloud-based campus information system has the ability
Read More »