People are more connected than ever before through the Internet. As a result, schools now have a way to stay connected with their students, faculty, staff, and alumni, all on one centralized platform. A Student Information System (SIS) is essential for any school looking to make life easier for everyone. The issue lies in selecting the SIS that meets your university's needs. Knowing what features you want in an SIS can help narrow your search and allow you to find the service best for your school. Here are some essential features of an SIS to help your search.
A core feature of any Student Information System is tracking student data such as grades, financials, attendance, field of study, or anything related to student performance. This feature should be accessible to students and faculty, so any issues or concerns can be easily addressed. Student data is an essential feature of an SIS because it allows faculty to make informed decisions for the advancement of their school.
Admissions Management System
One of the first hurdles that college students must overcome is the lengthy admissions process. An Admissions Management System streamlines the admissions process, saving time and making your institution appear more professional. The system allows potential students to track the progress of their admissions, as well as their enrollment status. Automating the admissions process can help make the lives of future students and faculty much smoother.
Financials can be a major source of stress for students and their families. That's why a simple and efficient system for paying tuition and fees is an essential feature of a Student Information System. An online payment feature should include information about financial aid opportunities, scholarships, and other means of financial support. 
Online Registration System
Another essential feature of a Student Information System is an online registration system that is accessible and easy to navigate. Registering for classes can be complicated and stressful for students. Consider a system that contains information regarding credit hours, course times, class locations, and registration appointments. 
Choose a Student Information System that meets the specific requirements of your school, makes the lives of students and faculty easier, and represents your institution. EMPOWER is here to cater to your school's individual needs. Our Student Information Systems simplifies the lives of your students and faculty, because we know providing quality education is your priority. Let's connect!
Learn More Today!
Are you ready to learn more about EMPOWER and the many services we can offer your school?
Contact us today!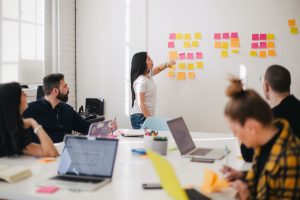 Data is a powerful tool that guides strategic planning, enhances student outcomes, and drives institutional success. One area where data analytics is making a profound
Read More »
Modern student record systems play a major role in supporting student success, which is the top priority for college leaders. With the rapid development of
Read More »
In today's rapidly growing educational landscape, colleges face numerous challenges in managing and organizing their campus information. A cloud-based campus information system has the ability
Read More »