A Student Information System (SIS) benefits everyone, not just students. The staff resources an SIS provides are incredibly valuable to the productivity and efficiency of your school's employees. With that said, here is a list of beneficial features EMPOWER provides for staff resources.
Student registration becomes a very simplified, easily accessible task. Many schools use outdated course registration systems that cause errors, long waits, and confusion. Ultimately, this comes back to cause problems that land on the shoulders of your staff. However, our SIS makes registration easy to set up for students, allowing windows to be created for registration to eliminate errors and confusion.
Internal And External Opportunities
Outdated, tedious systems can make keeping track of student information a time-consuming and error-prone process. Luckily, EMPOWER's SIS makes it easy to record and track student opportunities such as internships, fellowships, and volunteer opportunities. That way, your staff can easily record and access this important information when it is needed.
One of our most valuable staff resources is our Online Payment Plan process. Essentially, this allows students to set up automatic payment deductions. These are automatically set up according to their payment plan with the school, making this easier for your staff as well as students.
Financial Aid Shopping Sheet
This staff resource is the model of a standardized award letter designed by the federal government. The financial aid shopping sheet simplifies information students receive regarding cost and financial aid. Ultimately, this makes helping prospective students much easier for your staff. 
For academic advisors, this staff resource is invaluable. Plan of Study makes it possible to plot out a student's enrollment each term, showing exactly which classes to take and when. With EMPOWER's staff resources, your academic advisors can give exceptional guidance and assistance to each student whenever they are in need.
Intimate Care For Any-Sized College
When you choose EMPOWER to upgrade your SIS, these are just a few of the many invaluable staff resources your school can implement and enjoy. For decades we've combined our technical knowledge with school's specific needs to create powerful, ever-evolving systems. With Empower, they're available to all colleges. Ready to upgrade your school? Contact us today to learn more?
Learn More Today!
Are you ready to learn more about EMPOWER and the many services we can offer your school?
Contact us today!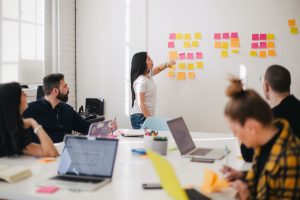 Data is a powerful tool that guides strategic planning, enhances student outcomes, and drives institutional success. One area where data analytics is making a profound
Read More »
Modern student record systems play a major role in supporting student success, which is the top priority for college leaders. With the rapid development of
Read More »
In today's rapidly growing educational landscape, colleges face numerous challenges in managing and organizing their campus information. A cloud-based campus information system has the ability
Read More »