As the dean of your school, we know you will use every tool at your disposal to make your school run as efficiently as possible. You want your students to have an incredible academic experience, and your faculty and staff to have everything they need to make that happen. Because of this, having an exceptional student information system, or SIS, is paramount. With that said, here is a dean's guide to student information systems. 
First off, an SIS is exactly what your students require for an exceptional educational experience. A student information system has one accessible, easy-to-use system that works across the board for any and every task a student needs. This starts with their application process, which is simplified and clear, to managing schedules. When a student can easily track assignments, contact professors, and access any information they need, they have a higher-quality academic experience. At the end of the day, this remains the most important goal of any school. 
Want to make life easier on your school's professors? Upgrade your SIS. This takes all the hassle out of tasks such as attendance, grading, and managing class rosters. Posting and updating class assignments is all accomplished through one convenient portal, so there's never any worry about what is required. 
A student information system includes numerous modules and features for staff as well. Billing and payments is straightforward and clear so there's never a missed payment. Financial aid is easily recordable and accessible, taking loads of stress off of students' and staff's shoulders. The vast amount of modules also includes areas such as alumni connections, recruiting, and campus security.
Ultimately, upgrading your school's student information system is giving your school the best gift available. In a nutshell, an SIS is like fine-tuning every area of your school all at once. Information and data is organized in a way that makes every task and day-to-day operations much easier for everyone. As the dean, this is the most effective way to make your school the most efficient it can be. 
EMPOWER gives colleges the ability to upgrade their systems, improve processes, and access to 24/7 US-based customer care and training. We've helped over 100 colleges streamline and modernize their processes. Ready to find out why schools stick with our top of the line Student Information Systems? Contact us today! 
Learn More Today!
Are you ready to learn more about EMPOWER and the many services we can offer your school?
Contact us today!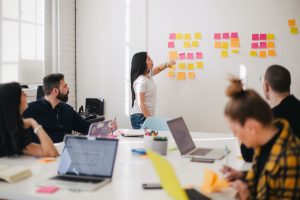 Data is a powerful tool that guides strategic planning, enhances student outcomes, and drives institutional success. One area where data analytics is making a profound
Read More »
Modern student record systems play a major role in supporting student success, which is the top priority for college leaders. With the rapid development of
Read More »
In today's rapidly growing educational landscape, colleges face numerous challenges in managing and organizing their campus information. A cloud-based campus information system has the ability
Read More »