Applying to college is a stressful process. Students face the challenge of keeping track of deadlines, organizing paperwork, and tackling an endless application to-do list. When prospective students experience delays, they may consider alternative options, damaging your school's potential growth. Implementing a university admissions software alleviates the stress of college admission for both students and administrators. Here are the top 5 ways EMPOWER's university admissions software can benefit your institution.
EMPOWER's college admissions software connects your team through a single platform. It provides simple and straightforward capabilities that save your staff time. It also improves communication and collaboration, making it easier to share information in one place rather than through scattered email chains.
With a university admissions software, parents, students and admins can view admissions progress in real time. This avoids frustrating delays and wait times in receiving admissions updates. Parents and prospective students can evaluate admissibility to each institution on their list, helping plan for a successful future. 
A university admissions software makes it easy to access college application information in one place. Upload, store, and track all the important documents required in each step of the admissions process. Think of EMPOWER as your filing cabinet for student data such as applications, essays, financial aid, test scores, grades, and more.
Manually managing the recruiting process can be time-consuming and complicated. EMPOWER's university admissions software puts prospect information and status at recruiters' fingertips, making it easier to find the best students. The module includes built-in measurement tools to analyze recruiters' effectiveness. By tracking students' engagement, you can improve your recruiting strategy in the future to help your school land the most qualified students.
The Best University Admissions Software
EMPOWER SIS is the best software for university admissions because it eliminates the tedious and repetitive tasks from the recruiting and admissions cycle that prospective students, recruiters, and admissions staff must navigate daily. We offer unparalleled customer support and are here to answer any questions about implementing our SIS. Contact us to learn more about how we can help your school.
Learn More Today!
Are you ready to learn more about EMPOWER and the many services we can offer your school?
Contact us today!
In today's rapidly growing educational landscape, colleges face numerous challenges in managing and organizing their campus information. A cloud-based campus information system has the ability
Read More »
In the competitive educational landscape, colleges face challenges in attracting and retaining students. Low enrollment, disengagement, and poor retention rates can hinder your school's overall
Read More »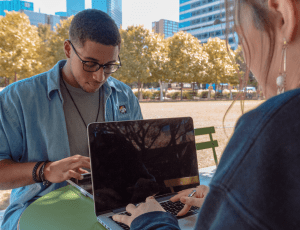 Efficient financial management is a crucial aspect of running an educational institution smoothly. Finding the right billing software for schools can help you streamline billing
Read More »