With millions of people weighed down with student loan debt, it's no secret that a college education is expensive. Financial aid makes it possible for more students to earn their degrees, and for many it is the deciding factor of which school they'll attend. For colleges and universities, creating financial aid can be a complicated process. From coordinating with departments and gathering essential data to ensuring federal compliance, there are a lot of moving parts. This is where student financial aid management  software comes in.
What Is Student Financial Aid Management Software?
Student financial aid management software can help support the process of distributing and managing financial aid. It helps financial aid offices automate their processes, eliminating hours of manual work. This makes it easier for staff to get financial aid offers to students quickly and efficiently, eliminating the fraught waiting period. 
Here are a few benefits of financial aid management software for higher education institutions.
1.) Create Compliant & Accurate Financial Aid Offers
Student financial aid management software connects your student information system (SIS) and the government's Federal Common Origination and Disbursement System. This makes it simpler to create federally compliant and accurate financial aid offers for students.
2.) Improve Enrollment & Retention Rates
Student financial aid solutions can analyze recruitment data to create personalized and competitive aid packages. The more competitive a college's offer is, the more likely a student is to enroll. Modern management systems also allow for direct communication between schools and students. Institutions can send personalized messages and reminders to help students meet deadlines. 
Staff can also reach out to returning students to ensure that they have the support they need to graduate on track. They may offer aid counseling or incentives to students who need a little extra help, helping to improve retention rates.
3.) Enable A Seamless Processes
Filling out financial aid information and meeting deadlines can be stressful, but a financial aid management software makes the process seamless. A user-friendly interface helps make it simple for students to upload documents, pay bills, track their application status, and communicate with staff all on one single platform. This improves the student experience, while allowing staff to spend more time addressing questions and concerns. 
The Best Student Financial Aid Software
EMPOWER SIS is the most efficient and integrated student financial aid software. Our innovative design allows us to offer a customized software built specifically for your school, so you can pick and choose aspects of our financial aid module that best applies to your office. We offer unparalleled customer support and are here to answer any questions about implementing our SIS. Contact us to learn more about how we can help your school.
Learn More Today!
Are you ready to learn more about EMPOWER and the many services we can offer your school?
Contact us today!
In today's rapidly growing educational landscape, colleges face numerous challenges in managing and organizing their campus information. A cloud-based campus information system has the ability
Read More »
In the competitive educational landscape, colleges face challenges in attracting and retaining students. Low enrollment, disengagement, and poor retention rates can hinder your school's overall
Read More »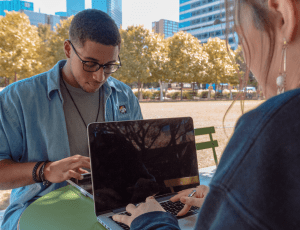 Efficient financial management is a crucial aspect of running an educational institution smoothly. Finding the right billing software for schools can help you streamline billing
Read More »