The backbone of every school is its students. That's why it's important for institutions to continuously offer resources and support throughout the summer. The best way to reach your students on a level they'll resonate with is by doing it digitally. Here are some ways your institution can increase student interaction with your SIS system. 
Keep Registration Services Open
Most students take their class schedules very seriously, especially when registering for classes. Many may take advantage of late registration periods, so it's a good idea to make registration available during the summer. There is also the option to take summer classes at many institutions, which is a separate registration process entirely. Furthermore, it's important to provide additional resources like counseling and advisor contact information. Many of those services are available throughout the summer, so students should have easy access to that information. 
Keep Your Students Updated
It's typical for any SIS to include a method of displaying announcements for students, faculty, and administrators. Infrastructure changes are often made during the summer. Your school should keep everyone informed on these changes, especially if it impacts them directly. Scheduling weekly updates about policy changes and campus life is a great way to keep students informed and engaged during the summertime.
Allow Access To Additional Information
There are plenty of ambitious students at every institution who are eager to study during the summer. Keep students engaged and boost interaction by allowing professors to provide students with additional information and introductory coursework during the summer months. One of the features of a great SIS is seamless communication between students and their professors. Giving students the opportunity to communicate with their professors early on increases student interaction during the summer, in addition to introducing them to your school's SIS.
A SIS That Keeps Your Students Engaged
Increase student interaction with your SIS all year-round with EMPOWER! Our software capabilities help improve communication between your students and faculty and make data sharing easier and more efficient. Next time you think SIS, think EMPOWER. 
Learn More Today!
Are you ready to learn more about EMPOWER and the many services we can offer your school?
Contact us today!
In today's rapidly growing educational landscape, colleges face numerous challenges in managing and organizing their campus information. A cloud-based campus information system has the ability
Read More »
In the competitive educational landscape, colleges face challenges in attracting and retaining students. Low enrollment, disengagement, and poor retention rates can hinder your school's overall
Read More »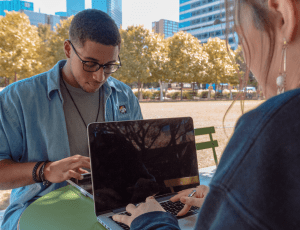 Efficient financial management is a crucial aspect of running an educational institution smoothly. Finding the right billing software for schools can help you streamline billing
Read More »