With the cost of college tuition continuously rising, financial assistance for incoming students is more critical than ever. It is important for every institution to allow easy access to financial aid resources. Here are some ways your institution can make access to financial aid resources more accessible and convenient for students.
One issue students may run into during the financial aid process is that many are inexperienced in dealing with the new information and processes required for receiving financial aid. Students trying to work through financial aid procedures often find themselves frustrated and confused. 
The most effective way to make the financial aid process simple for students is to present a competent layout that is abundant with information about financial aid resources. By having all the information in one place, students will be able to better navigate their options.
Explore Mobile-Friendly Options
Offering a mobile-friendly option is essential if you want to reach students. Whether it's via email, text, or through your SIS system, every item of information that you send out should be optimized for mobile devices. 
Institutions looking to boost enrollment need to consider making the financial aid application process more responsive and transparent. Communication with today's students must be personalized and delivered through a channel in which students are the most active. Finding the most effective ways to communicate about financial aid with students is key.
Convenience At Every Turn
EMPOWER'S SIS helps make your institution's financial aid process smooth and efficient. Optimize your SIS experience and boost your enrollment rates by using EMPOWER. Call today for a custom quote. 
Learn More Today!
Are you ready to learn more about EMPOWER and the many services we can offer your school?
Contact us today!
In today's rapidly growing educational landscape, colleges face numerous challenges in managing and organizing their campus information. A cloud-based campus information system has the ability
Read More »
In the competitive educational landscape, colleges face challenges in attracting and retaining students. Low enrollment, disengagement, and poor retention rates can hinder your school's overall
Read More »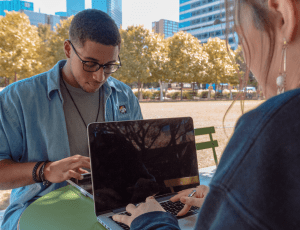 Efficient financial management is a crucial aspect of running an educational institution smoothly. Finding the right billing software for schools can help you streamline billing
Read More »