For administrators with the responsibility of managing alumni, there's nothing worse than juggling spreadsheets and pouring endlessly over data. An alumni management software can eliminate laborious tasks and take the stress out of managing donations, events, mentoring programs, and more. Here are a few reasons why your school should invest in an alumni management software.
1.) Create A Personalized Experience
Personalized experiences are more engaging and memorable, helping build a deeper relationship with alumni. An alumni management software allows schools to segment donors into lists for unique targeting by campaign. You can leverage data analytics and marketing automation to create a more tailored experience. Alumni will receive information that is pertinent to them, increasing their engagement with the school community.
Maintaining an up-to-date database can be challenging, especially if you do not have a system for regularly updating records. An alumni management software combines your data into one central platform. It makes it easier to manage, organize, and report on alumni data such as contact information and past touchpoints with crucial donors.
3.) Centralize Your Tools
Software for alumni management centralizes tools in one place, rather than across multiple platforms. This will save time on administrative tasks and simplify the management of your network. With all your data in one place, you can make data-driven decisions to manage members and refine engagement strategies.
4.) Build Better Relationships
When a school fails to properly organize alumni and donor data, it risks losing one of its most important resources. With accurate and segmented data, a school can build and nurture strong relationships with its alumni and donors. This software allows you to provide alums with relevant information about their alma mater and opportunities to connect and network with peers, as well as give back to their school.
5.) Track Successful Campaigns
With an alumni management platform, you can monitor and analyze fundraising campaigns to see what types of outreach efforts have been working and for which donors. It's a great way to track the progress of your campaigns and tweak your engagement strategy for different groups. This allows your school to be continuously evolving and getting better when it comes to reaching alumni.
The Best Alumni Management Software
EMPOWER SIS is the best software for alumni management, because it makes managing donor data simple and provides a customized experience for your alumni and donors. We offer unparalleled customer support and are here to answer any questions about implementing our SIS. Contact us to learn more about how we can help your school.
Learn More Today!
Are you ready to learn more about EMPOWER and the many services we can offer your school?
Contact us today!
In today's rapidly growing educational landscape, colleges face numerous challenges in managing and organizing their campus information. A cloud-based campus information system has the ability
Read More »
In the competitive educational landscape, colleges face challenges in attracting and retaining students. Low enrollment, disengagement, and poor retention rates can hinder your school's overall
Read More »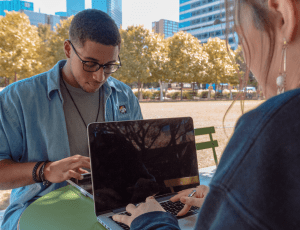 Efficient financial management is a crucial aspect of running an educational institution smoothly. Finding the right billing software for schools can help you streamline billing
Read More »