From dips in student enrollment to difficulty finding the right candidates to tracking online inquiries and applications, universities face a number of pain points within the admissions process. Admissions management systems streamline the admissions process for administrators, staff, and students. Here are eight ways admissions systems can help your school and improve enrollment.
1.) Creating a Seamless Workflow
An admissions systems management platform helps create a seamless workflow by automating repetitive tasks that are typically performed manually. Staff are less likely to make mistakes, and they can focus their attention on more pressing tasks like communicating with students.
2.) Managing Online Admission Inquiries
Inquiry and registration forms are usually the first point of contact between colleges and their prospective students. An automated inquiry management process gets students the information they need, when they need it. This automates manual processes like sending emails, scheduling interviews, and requesting essential documents. By speeding up the process and response time, you'll retain student's engagement and improve enrollment. 
3.) Applicant Status Tracking
Once a student completes the registration process, they should be able to view the status of their application in real-time. With application status tracking, the online admissions system will guide students through the process, rather than making multiple calls to your office.
How can you find candidates who are the best fit for your college? An admissions management can help evaluate applicants, as well as give users the ability to easily schedule interviews and follow-up with recruiters.
Make the payment system easier on your staff and students with automated reminder emails, generated invoices, and online payment processes.
Ditch the mountains of paperwork and hours of data entry. Admissions management systems  handle student data directly, while keeping sensitive student information private.
7.) Improve Communication
A lack of communication can lead to students losing interest and choosing alternative schools. An admissions management system allows your recruiters and admissions team to interact directly with students, shepherding them through the admissions process quickly and efficiently. 
Admissions systems offer institutions greater visibility into metrics by producing detailed reports regarding student intake, applicant pool, diversity metrics, and more. 
EMPOWER SIS For University Admissions
EMPOWER's simplified recruiting and admissions software makes it easier to find and retain the best students, while saving your staff and prospects time. Connect with us to see how our SIS can improve processes for your institution.
Learn More Today!
Are you ready to learn more about EMPOWER and the many services we can offer your school?
Contact us today!
In today's rapidly growing educational landscape, colleges face numerous challenges in managing and organizing their campus information. A cloud-based campus information system has the ability
Read More »
In the competitive educational landscape, colleges face challenges in attracting and retaining students. Low enrollment, disengagement, and poor retention rates can hinder your school's overall
Read More »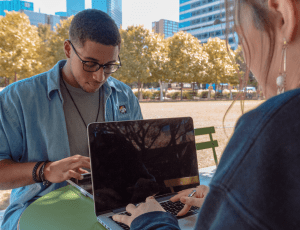 Efficient financial management is a crucial aspect of running an educational institution smoothly. Finding the right billing software for schools can help you streamline billing
Read More »